The Shmira Coin of Protection - Donate $54 x 12 and Get it FREE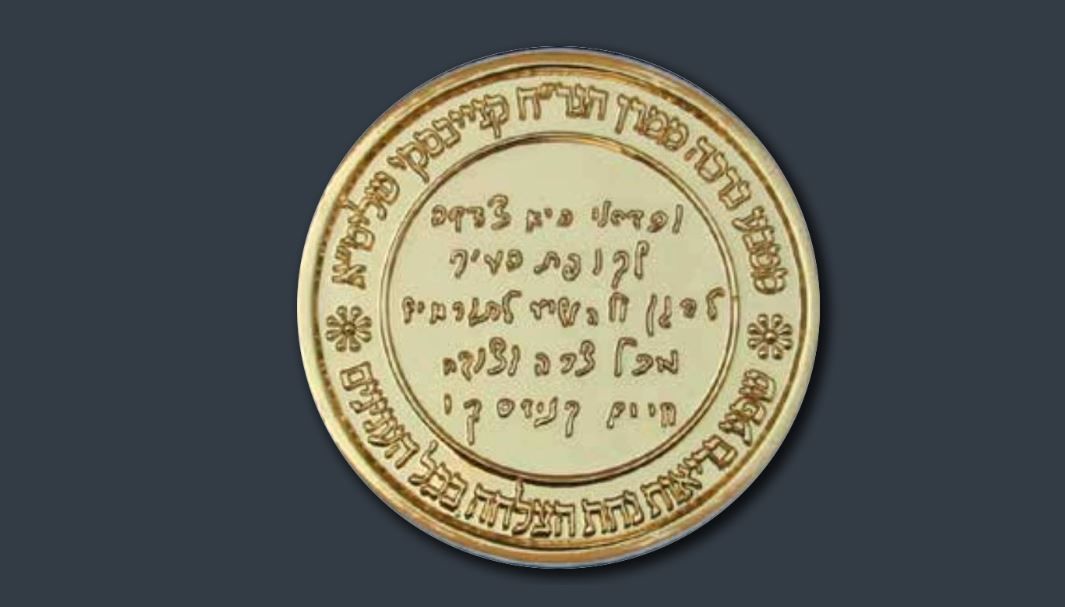 What is it?

People all over the world are praying for a yeshua. Whether you or a loved one is praying for a soulmate, children, health, or parnassah, this special coin is a symbol of two of the best things you can do to bring blessing into your life:

Connecting yourself to the gedolim, and giving tzedaka.Donate toward helping poor families in Israel and receive a special coin, with a blessing from Rav Chaim Kanievsky.



# What is it used for?

Join Rav Chaim Kanievsky today, and give a donation toward your own:

- Bracha
- Hatzlocha
- Parnassah
- Shidduchim
- Shmira

# Where can you keep it?

Whether you keep it in your home, carry it with you for protection while traveling, or give it as a gift to a loved one, this shmira coin is the ultimate symbol of your dedication to tzedaka - and b'ezrat Hashem, you will be rewarded for it.